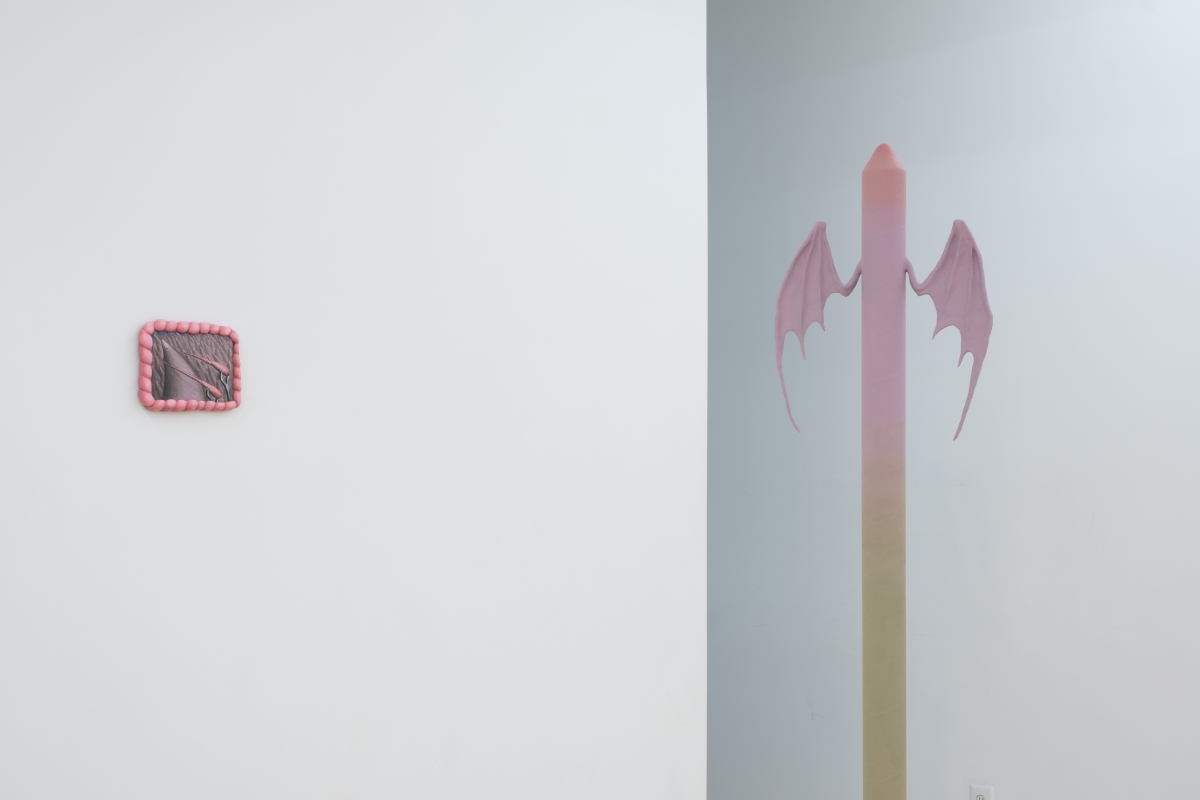 Opening: Friday March 4, 5—8 pm
Management is pleased to introduce Kian McKeown with his first solo show, Earthminer. Utilizing a quotidian iconography of forms, Earthminer presents sculptural, drawing, and installation work, portraying desolate landscapes ravaged by impossible, surreal machines. Uncomfortably occupying a position between object and bodily form, McKeown's surrealist figures present a landscape of longing, displacement, and unfulfilled desire.
McKeown's practice of contemporary surrealism divorces objects from their function while using biomorphic elements to reflect different emotive states.. Nervousness or uncertainty are often evoked through the use of misplaced and seemingly random symbolic forms. All of these sentiments act to characterize the figures of McKeown's sculptures and drawings as struggling to exist and assimilate into the real world around them.
The often violent landscapes and forms also allude to generational anxieties about a grim future of the environment. For the artist, Earthminer reflects the "frustrations about a quickly crumbling planet, viewed through the lens of a fictional and highly exaggerated world."
ABOUT THE ARTIST
Kian McKeown (b 1999, New York) received a BFA from Cooper Union, where he has enjoyed both exhibitions and publications. He lives and works in New York City.